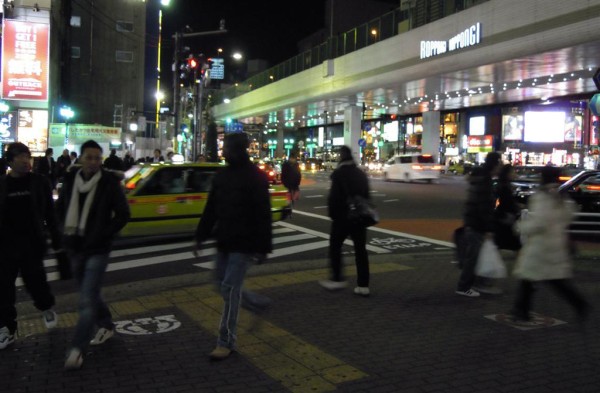 A Sankei report
(Japanese) says that for all the efforts to promote Roppongi as a fashionable business district, the problem of foreign touts on the street has not gone away. The report says the problem started becoming worse after concerted efforts to
clean up Kabukicho
which reduced opportunities for touts in Shinjuku.
(This observation may be true but it will still come as a surprise to anyone walking in Shinjuku at night because touts still hassle you there).
The Sankei says that one difficulty for street patrols and law enforcement is that they can't easily tell Nigerian touts apart so find it hard to single out particular individuals. Crime has actually fallen in Roppongi every year since 2005 but a survey of passers-by suggests that many find the presence of so many Africans intimidating which contributes to the area's image as "dangerous". The report concludes that challenges still remain for Roppongi.
The police now have all the laws they require to handle this problem so you would have to think there are other factors staying their hand.