I wonder if this would work here...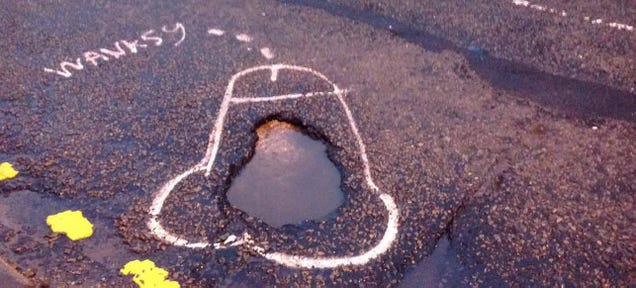 Wanksy, who takes his name from the famous graffiti artist Banksy, has been going around Greater Manchester spray-painting dicks on the potholes that mark the city's streets. He started his anonymous crusade after some cyclist friends got hurt on the potholes.

And wouldn't you know that he's actually succeeded in getting some of them fixed? It turns out that while cities are usually happy to let potholes just sit in the middle of the road and destroy our wheels and suspensions, they get a new sense of urgency when those potholes are covered in unsightly drawings of dicks and balls. Who knew?
http://jalopnik.com/hero-graffiti-artis ... 1700419508